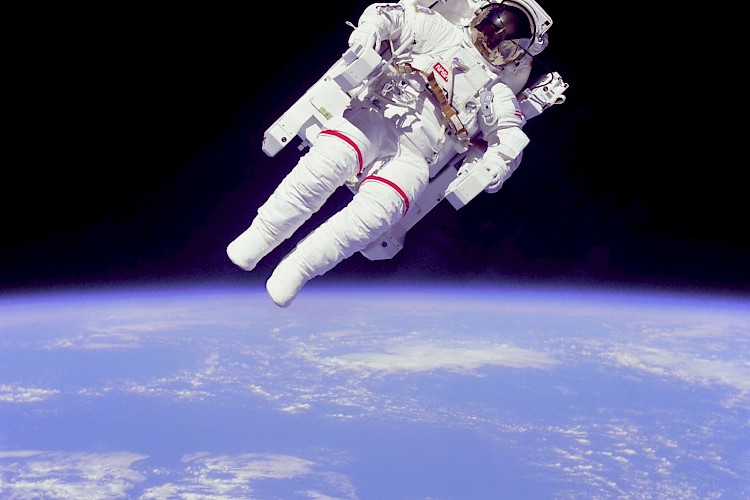 NEW SONG: Don't Break The Silence
The new year is already three days old. Time for a new song! This time we want to introduce to you "Don't Break The Silence".
The song deals with an astronaut who enjoys the silence in the universe. He finds a kind of meditative emptiness that lets thoughts go on and off again.
The demo tape is from 2009. About a year ago, Marc Staub and Spif Anderson continued to work on it and finished it. They wrote the lyrics together one evening. It was sung by Mario Knapp.
The style is geared to "High Energy" from the early 80ies. This style came out of the euro disco sound of the 80ies and was influenced – besides the electronical music which is it – by funk, too. So here in Don't Break The Silence you can see that in the claps. The Claps in the chorus resemble a funk guitar pattern. Famous producents of High Energy are Stock Aitken Waterman (e.g. Dead or Alive) and famous interpretors are Kylie Minogue, Pet Shop Boys, Sparks,YAZOO, Bananarama, Frankie goes to Hollywood and Bronski Beat, to name but a few.
In Summary, the message of Don't Break The Silence is: Relax!
Or, to put it with the words of this song:
Let your spirit flow
Just enjoy the show
Let yourself go let yourself go let yourself…go!
Direkt bei Soundcloud hören